About Us
In the Beginning:
Apparatus Repair & Engineering, Inc. is the continuation of a company, first known in the Hagerstown, MD area as "Miller-Liskey Electric" (founded in 1927 by Mr. Miller and Mr. Liskey), and later as "M/L Electric." The previous owner of "M/L Electric" (Jack E. Barr) retired, and the assets of the company were purchased in 1992 by Denver J. Weigel and Kevin J. Miller and their wives. A large portion of the work of "M/L Electric" was construction electric in nature. The new owners were more interested in pursuing the motor and control repair and sales business than the electrical construction business. Therefore, the name was changed to Apparatus Repair & Engineering, Inc., and we are presently known by most of our customers as simply, A.R.&E.
The Growing Years:
The corporation has seen it's ups and downs, as we weathered numerous "economic roller coasters" (referred to as "recessions"). But our personnel remained loyal, and we came through those times, only to be stronger for it!
Employment has been reasonably stable, and we are proud to say that employee retention has been excellent. We believe our employee retention rate is attributable to a fair wage structure, a "more than competitive" benefits package, and a pleasant working atmosphere for our associates.
The company's initial (and primary) focus, is the sales, service, and repair of electric motors and associated equipment. This focus refers to the electrical controls that start and stop the motors, and the various equipment that is attached to those motors as "driven" equipment. We work on these items both in the customer location and in our shop. Through the years, with the drive of our President, we have become proficient in the design and fabrication of sophisticated automation controls for numerous industries. And have become a major repair facility in the Quad-State area of Maryland, Pennsylvania, West Virginia, and Virginia, for municipal and industrial pumps. If you're on "city" water in many of the local municipalities, A.R.&E. may have been instrumental in getting that water to your home.
We presently employ some 20 employees, all of whom are full-time. We have been at 90 West Lee Street, Hagerstown, MD 21740, since our incorporation in 1992, but moved to 17500 York Road, Hagerstown, MD 21740 (in the Halfway section of the county) on June 1, 2020.
Where we're going:
When it comes to employees, we are proud to have men and women from varying backgrounds and previous trades. Also, we are fortunate to be the "employer of choice" of more than one Washington County Technical High School graduate! As every business owner will tell you..."Good employees are hard to find!", and ours are the best! During these economic times when the country is basically "at full employment," the task of finding skilled employees is of utmost importance and weighs heavily on every business manager.
With the company's continuing success, we have worked hard to make room for expansion. Several years ago, the owners purchased a different facility and we have completed the move into our new location at 17500 York Road, Hagerstown, MD, in the Halfway area off Virginia Avenue on June 1, 2020. You can view our facility from the Valley Mall, by looking East, past the Olive Gardens Restaurant, and across the railroad tracks that traverse behind the Dollar Tree store.
We're excited about our latest move, and with this larger facility, we'll be looking for several new employees to grow with us. If you're interested, send an email or give us a call. We'd be happy to talk with you.
Team Bio: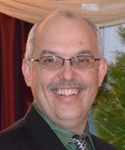 Kevin J. Miller, President: Kevin is the "main man" at A.R.&E. and the "go-to person" when it comes to making real decisions. His experience in the electrical industry goes back to the construction industry when he was a field electrician for an electrical contractor, right out of high school. His specialty and real love is with controls and automation. Mr. Miller is Co-owner of Apparatus Repair & Engineering, Inc.
Tammy Z. Miller, Corporate Secretary: While Tammy's official position is Corporate Secretary, she fills many administrative shoes. If "Allie's" busy, she'll answer the phone, but you'll be hard-pressed to tell which one you're talking to! Allie sounds a LOT like Tammy on the phone. Away from A.R.&E., Tammy is the driving force of YROC, a Christian organization of young people in a theatrical setting. Tammy's musical talent, love for the theatre, and her cheery personality drives YROC in their success.
Brittany N. Downing, Marketing Specialist: Brittany is heavily into the marketing of A.R.&E. to the world. From designing product and service fact sheets, to planning open houses, to overseeing the computer system at the corporation, Brittany is the "Girl Friday" for her father, Kevin. You'll find her dabbling in photography, social media publications and numerous other corporate marketing tools. She earned a degree in Missionary Work from Lancaster Bible College, in Lancaster, PA.
David A. "Dave" Hose, Shop Superintendent: Dave is our "Old Timer"! He is an employee who started work with M/L Electric directly out of High School. When A.R.&E. purchased the assets of M/L, Dave was one of the "assets"!!! And what an asset he has been. His years of experience has taken him through EVERY department in the business. Mechanic, rewind, generators, hoists, pumps, welders, machine shop machinist, etc. If something needs fixed... Dave can fix it!
Pamela M. "Pam" Himmler, Customer Service Representative: Pamela is a new employee to A.R.&E. in mid-2019. She comes to us with extensive experience from the office and shop of a competitor's motor shop. Pam fits right into the customer service representative position with her cheery disposition, hands-on skills and knowledge of our industry, and a willingness to get things done. Ms. Himmler tackles the tough jobs of customer service with a smile, and she is loved by all.
Ron Bonsal, Inside Sales Representative: Ron is the "First" smiling face you'll see when you walk through the front door of our office. He is master of the Front Counter and handles the job very contentiously and responsibly. Ron came to us from one of the "Automotive Supply" stores in Hagerstown in 2017 and we're happy to have him aboard. When you stop at our Sales Counter, it's probably going to be Ron that solves your problem.
Alexis L. "Allie" Ketterman, Receptionist/Phone Operator: "Allie" is most likely the FIRST pleasant and cheerful voice you'll hear when you call the company. She has been with the company for about a year, first as a "part-timer" and most recently on a full time basis. She comes to us from her most recent position as the hostess at "Buffalo Wild Wings" in Hagerstown. Make sure you welcome her to A.R.&E. the next time you call in.
"DJ" Hoch, Motor Mechanic: "DJ" is the "I can do anything..." type of guy. He started out with A.R.&E. as a motor mechanic. But soon found out that there were other departments that looked to be just as interesting. He's worked in the rewind department and tackled everything from small to large units. DJ has taken courses in CAD at HCC and found a home in the panel design, fabrication, and wiring department. But when needed, field service gets a real boost from DJ's presence.
Carl S. Brown, Motor Rewind Specialist: Carl is our "Rocket Scientist"! He came to us when the Patriot Missile Repair Project at a local military base had some cut-backs, and A.R.&E. is definitely a better place since his move. Carl started as, and still does some, motor mechanic work. But when the main rewind technician left the company, Carl stepped in an taught himself (with a little help) how to rewind electric motors. Now he's the solution to your rewind problem. Mr. Brown can... 'git 'r done!
Legal and Licensing Information
Corporate Name:

Apparatus Repair & Engineering, Inc.
17500 York Road
Hagerstown, MD 21740


Corporate Structure:
FEIN:
Maryland Sales Tax Exempt Number:
Pennsylvania Sales Tax Exempt Number:
West Virginia Sales Tax Exempt Number:
Virginia Sales Tax Exempt Number:
Washington County Electrician's License:

Licensee Name: Kevin J. Miller
License Number: EL-M-0639

City of Hagerstown Electrician's License:

Licensee Name: Kevin J. Miller
License Number: EM-520

Montgomery County Maryland Electrician's License:

Licensee Name: Kevin J. Miller
License Number: ME4510
Certifications
UL Explosion Proof Re-certification License:
UL 508A Electrical Panel Fabrication Certification License: